3 tags
2 tags
4 tags
4 tags
4 tags
3 tags
3 tags
1 tag
2 tags
"It was said by Epicurus, and he was probably right, that all philosophy takes..."
– Erwin Schrödinger, My View of the World (1961)
Modern Tragedy
msodradek: … Emma [Bovary] is in complete despair, but her despair is not occasioned by any definite catastrophe; there is nothing purely concrete which she has lost or for which she has wished. Certainly she has many wishes, but they are entirely vague—elegance, love, a varied life; there must always have been such unconcrete despair, but no one ever thought of taking it seriously in...
2 tags
2 tags
2 tags
"In all my pictures the theme of roots was always of great importance: links with..."
– Andrei Tarkovsky; Sculpting in Time (via forgottencityiram)
"Everyone, sooner or later, gets a thorough schooling in brokenness. The question..."
– Michael Chabon, "Wes Anderson's Worlds", NYRblog, January 31, 2013. A lovely article, and Chabon's classification of people according to their attitude toward the world's essential brokenness is tremendously suggestive, but his final definition is odd and doesn't quite fit. It seems introduced...
3 tags
"Glimpses do ye seem to see of that mortally intolerable truth; that all deep,..."
– Herman Melville, Moby Dick (via superfluidity) Wonderful.
3 tags
Zadie Smith on Albert Camus and life (and its end) →
petersantiago: I went to see Zadie Smith speak the other night at Barnes + Noble Union Square. She read several passages from her new book NW. I was taken by her performance. Now that I think about it 'performance' is the wrong word. There's a conviction, a strength, a genuineness when she reads as well as… A quotation about Smith's love for Camus follows. I hope you click through...
2 tags
3 tags
2 tags
"For me, literature is a form of play. But I've always added that there are two..."
– Cortázar: Literature as play, serious play. Paris Review (via petersantiago)
2 tags
Watch
In Media Res I know I have been largely absent from this particular corner of the Internet universe. It turns out that 10-month-olds remain unimpressed when their fathers hunch before the glow of a monitor clacking away at all those tiny buttons with squiggles. Well, that's one excuse, at any rate. The other is that we Tragoses are in a moment of transition, holing up in the Rockies of Colorado,...
2 tags
2 tags
3 tags
3 tags
2 tags
"When the door shut for him, he had already written on this side of it that which..."
– William Faulkner commenting upon the life and work of Albert Camus after the French writer's death, cited by Open Culture, along with a recording of Faulkner's Nobel Prize acceptance speech. Happy Birthday Mr. Faulkner.
3 tags
"I have known many poets here who have written well—very fine stuff—with delicate..."
– Jorge Luis Borges, from an interview of July 1966, The Paris Review. (via barretta) Borges on poser poets.
2 tags
Ms. Odradek: Childhood in 20th Century Literature →
(…) Encouraged by the internal logic of the school — where the outside world disappears, while grades overdevelop the sense of the slightest age difference — youth looks now for its meaning within itself: gravitating further and further away from adult age, and more and more toward adolescence,… Very worth a read in its entirety, this post detailing the ways in which the...
3 tags
1 tag
"I've had a father. That father was neither a hero — though all his life he..."
– Gwenaëlle Aubry, No One. I think this is already going to be one of favorite books. (via winesburgohio) You had me at these exact words.
3 tags
3 tags
"Well-run libraries are filled with people because what a good library offers..."
– Zadie Smith, in the New York Review of Books. (via thebronzemedal) Smith writes a wonderful piece here, pulling off a rare and lovely feat: a look into her own life that actually says something about politics; and more importantly, vice versa.
2 tags
2 tags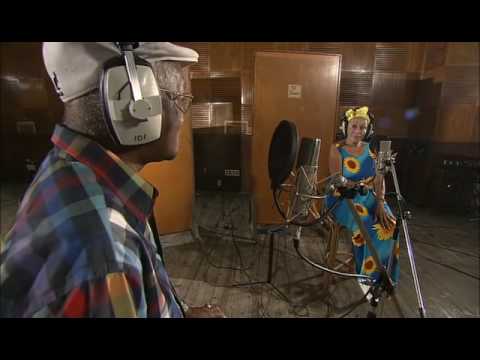 3 tags
2 tags
3 tags
"It's easy to be pure when you can hate the Devil you don't know, while at the..."
– Anton Chekhov, "65. To Alexey Suvorin, 11 September 1888, Moscow", Chekhov: A Life in Letters, trans. R. Bartlett and A. Phillips, Penguin, 2004, p. 150. (via msodradek)
3 tags
"To be stupid, selfish, and have good health are three requirements for..."
– Flaubert (via kateoplis) I so far attribute my fitful states of happiness to my mastery of at least the first two of these qualities. Qualities that, while not exactly Tragos-endorsed, are certainly Tragos-enjoyed. From Flaubert's letter to Louise Colet, dated August 6, 1846: "Etre...
2 tags
"García Márquez noted the contradiction you see in the American attitude. They..."
– The Mexican novelist Carlos Fuentes, in an interview with Magazine Littéraire, discussing the fact that his books were published and translated in the US despite the fact that he himself was blacklisted. [My trans.] ["García Márquez faisait remarquer la contradiction de l'attitude...
2 tags
3 tags
"Censorship is not good for art, and it is even worse for artists themselves. The..."
– Salman Rushdie (via thebronzemedal)
1 tag
3 tags
"The substance, the bulk, the actual and valuable material of all human..."
– Mark Twain in a fascinating letter to Helen Keller, as quoted by the website Letters of Note.
4 tags
4 tags
Ms. Odradek: The Greek Spirit of the Troubadours →
(…) Greece both received Egypt's message and had a revelation of her own: it was the revelation of human misery, of God's transcendence, of the infinite distance between God and man. Haunted by this distance, Greece worked solely to bridge it. This was what made her whole civilization. Her… All of Ms. Odradek's posts are officially Tragos-endorsed. But this one especially: the...
3 tags
Apocalypse Now | Chris Love: Artifice and End... →
hum331chrislove: To read a novel as slowly as we have read Zone One has certainly inspired exactly the "sense of an ending," as Kermode has led us to understand that phrase. To at least some degree, Whitehead has seduced our curiosities, prompting us to ask a dual question: what will become of New York, and what… My last attempt at understanding zombies.
3 tags
Ms. Odradek: Chekhov to his wayward brother: "The... →
Civilized people must, I believe, satisfy the following criteria: 1) They respect human beings as individuals and are therefore always tolerant, gentle, courteous and amenable … They do not create scenes over a hammer or a mislaid eraser; they do not make you feel they are conferring some great… Aspirations.
4 tags
4 tags
"It is too often forgotten that man is impossible without imagination, without..."
– From Ortega y Gasset's London essay, "History as a System" in Philosophy and History, ed. 1936 ("by compulsion" italicized by author), as quoted in Frank Kermode's Sense of an Ending, p. 140 - 141)